CANOE COMPANION (with Double Mat and Koa Frame)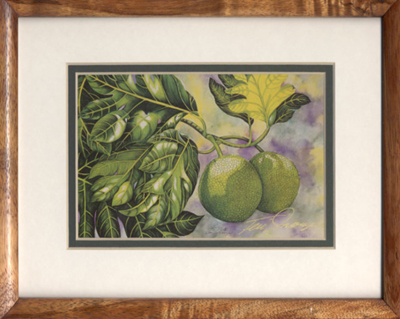 Canoe Companion (with Double Mat and Koa Frame)
"Teri's artwork just continues to get more and more beautiful every year and I love decorating my home with several original drawings and posters. I have given many card sets to my friends and clients and they have told me how much they love them. Many people prefer to frame the cards rather than send them! She has spectacular talent in drawing flowers but she also has an amazing ability to draw animals, fish and scenery. Keep up the good work, Teri!"
Lydia Gantenbein; Portland, OR
"I had chosen the White Gardenia #2 because seeing that beautiful floral image almost brought the fragrance in the room with me. My Mom's favorites are gardenias and throughout the year, we try like crazy to get some for her.
Ellen Parodi; Philadelphia, PA

"I already sent out all the note cards and everyone loved them! I told all of them about your website since they asked where to buy them."
Robyn Wright; Saint Charles, MO

"I received your beautiful note cards in the mail today. That was really quick!!!! Thank you again!"
Karen Lloyd; Freeland, PA

"I just got the notecards and they are lovely. I am going to frame several of them and display them in the porch area. I think they will look beautiful like that. Thank you so much!"
Elizabeth Mays; MI

Your satisfaction is guaranteed or your money back.


To join Friends of Botanicals Hawaii and receive announcements about
specials, contests, or new products, send an email with
'SUBSCRIBE' in the body to: roy@bothi.com
Your email address is held in the strictest confidence.
(To use a form, click here.)
DEALER INQUIRIES ARE WELCOME.
Copyright © 1996-01 Botanicals Hawaii
All rights reserved.
E-mail your questions or comments to: roy@bothi.com Last Modified: December 9, 2001